High quality helicopter decks
The Company
Maritime Products is a well known manufacturer of high friction helidecks made from extruded aluminium sections. Since 1995, the Company has specialized in turn-key deliveries to the maritime sector world wide.
Our staff have long time experience from design, construction and certification of heliports for offshore platforms, vessels and buildings. All employees are aimed at serving the clients, we offer high quality products to competitive prices.
Development, sales and marketing, planning, procurement, engineering, QA/QC and project management is handled directly by us. We also get the approvals from class and authorities.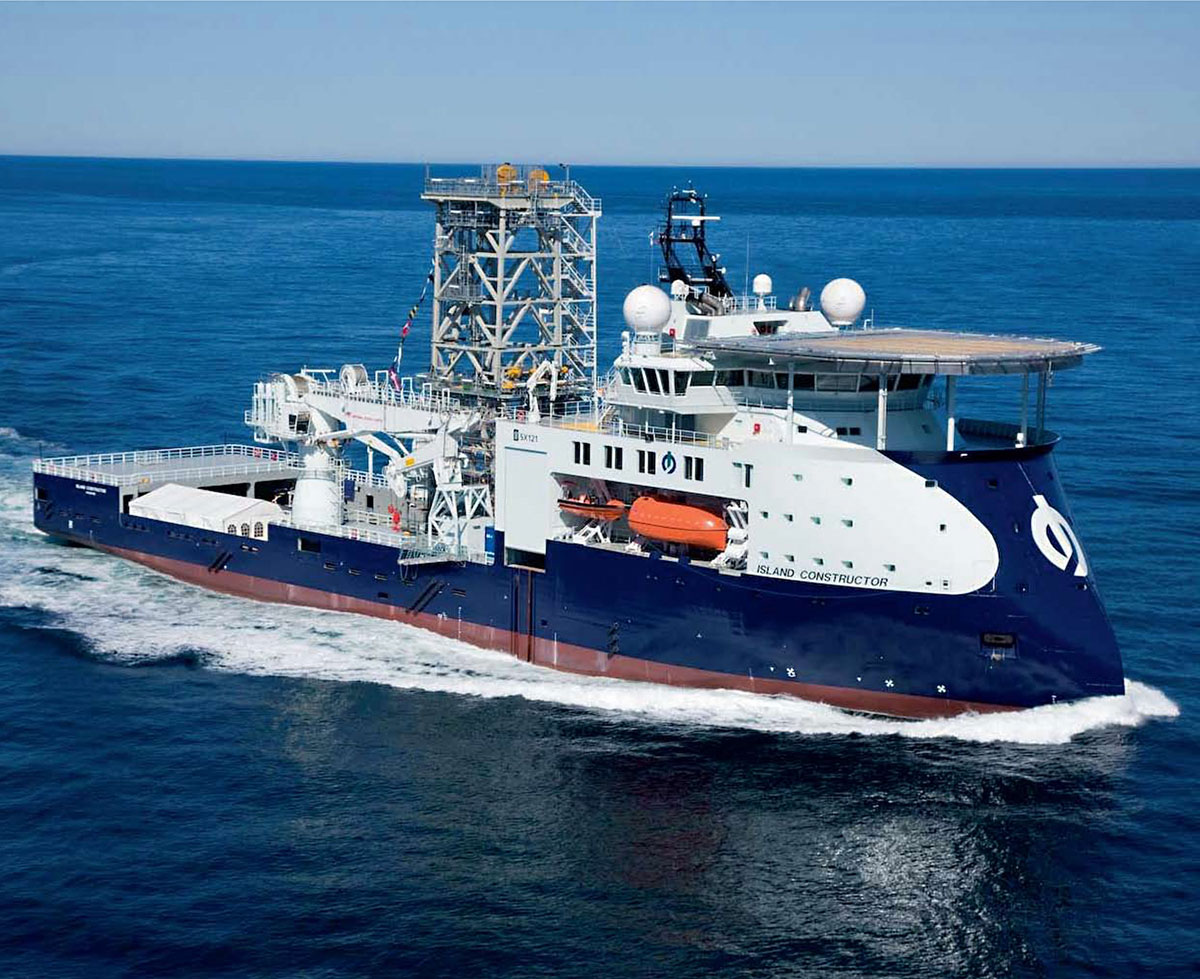 The Product
The Helideck is made of aluminium plank sections which are joined by tongue and groove without welding. The planks are supported by large aluminium I-beams.
The surface of the deck plank extrusions has ribs that are partly milled in the transverse direction. The friction achieved is extremely good, and the surface provide excellent friction in all directions. This surface fulfil requirements given in CAP 437.

Helicopterdeck in machined extruded aluminium profiles offers several advantages, such as:
superb friction
maintenance free
safe in emergencies
low weight
easy to install
flexible delivery
fire tested
The class society DNV has stated that the helideck is a equivalent fire resistant construction to steel according to SOLAS Ch II-2 Reg.18.8 and IMO Resolution A.855(20).
Deck area made from extruded aluminium deck profiles with machined surface mprovide excellent friction. Superb friction in all directions - not only serrated. Bolted connection to aluminium girders underneath.

The Services
Standard Delivery
Complete helidecks made according to rules and regulations.
Adapted for fixed or mobile offshore units, ships or buildings.
Deck area made from extruded aluminium deck profiles with machined surface.
Bolted connection to aluminium girders underneath.
Support structure made from steel or aluminium.
Platforms, stairs and accessways.
Gutters with coaming, safety nets and tie-down points.
Complete fire fighting system, inclusive monitors or pop up nozzles.
Complete drain system.
Floodlights, perimeter lights and illuminated windcone.
Marking painting.
Landing net.
Rescue equipment and accessories for landing.
Approval from class and aviation authorities.
Optional Delivery
Helideck monitoring system.
VHF main and portable units.
Helicopter fuelling system.
Installation onboard.
Helidecks are normally prefabricated in our workshop and transported by trucks or shipped in containers and assembled on site by our workers. Special tools and welding equipment are operated by skilled workers.
Engineering services
Concept and product development
Stress analysis
Design / class / shop drawings
Quality planning and documentation acc. to ISO 9001

Integrated de-icing and anti-icing systems
Helidecks installed on drilling units or ships made for application in arctic areas are usually equipped with heating for removal of ice from sea spray, snow, rain or fog. Installed self regulating heating cables in the top of the deck beams with insulation below, provide the surface with proper heating.

Hinged helicopter decks
Hinged helidecks are mainly applied on ships where the required size of the landing area is wider than the ship itself. A standardized hinge system is developed for this purpose. The hinges allow the hinged part to be turned approximate 170 degrees. The system includes a hydraulic power unit, hydraulic sylinders and joystics for operation of the flaps.

Friction test of surface
We contacted Netherlands Aerospace Centre, NLR - A leading international research centre for aerospace at the end of 2017 to perform friction tests on our helideck MP No.1. The friction coeffiecents were determined by towing a Sikorsky S92 helicopter wheel under realistic vertical load over the deck sample in the wet condition. The tests were executed as to comply with CAP437 edition 8. The results are presented in tabular and graphical form.
The lowest avarage dynamic friction value observed for deck MP No.1 is 0.68 in the RL case.
This means that the deck passed the Mu>0.65 criterion of CAP437 edition 8